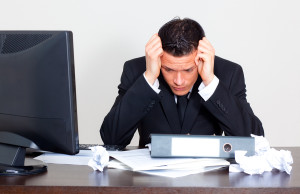 Everyone gets stressed at one point in their lives. The fast pace of life today means that there is so much to do, in so little time. Sometimes everything becomes too much to handle and we 'freak out' a bit.
People respond differently when they don't know how to manage their stress properly. Some get angry, some get scared, and some get sad. When people are stressed they also lash out at others and perceive things differently, which is why they might make a big deal out of nothing.
Not knowing how to deal with stress may lead people to cope in unhelpful ways such as overeating, undereating or abusing alcohol. Unfortunately, these methods don't fix the underlying issue and only cover them up. It is important to deal with your stress the first time you experience it, otherwise it has the potential to accumulate unnecessarily.
Learning how to manage your stress is an invaluable tool that has many benefits. In addition to completing everything efficiently, you feel more assured as you take on life's challenges. Developing a personal plan of action with one of our Clinical Psychologists can be a life changing step towards balancing your hectic lifestyle.
Make an enquiry or book an appointment