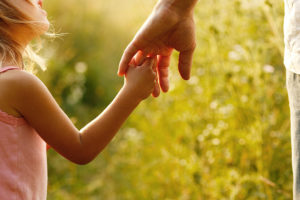 Life & Mind Psychology treat children with separation anxiety from our practice in Sydney (Sutherland Shire).
Does your child refuse to let you go out of the house without them? Do they wake up every morning before school complaining that they are physically unwell (when you suspect they just want to stay with you all day instead)? Does your child follow you around the house so much it seems that you can't even go to the bathroom alone?
If any of these sound familiar, don't despair. You are not alone, and we may understand the problem.
Separation anxiety can be a normal part of your child's development. Such fears are often outgrown between 5 and 6 years of age. However, sometimes this anxiety continues into the later years. It may develop into unrealistic fear of harm to loved ones, and/or heightened distress over day-to-day separation.
So how would you know if your child's anxiety is 'normal'? Common signs of children who may experience separation anxiety are:
Extreme, unreasonable distress over separation from loved ones;
Unrealistic worry about harm to self or loved ones;
Reluctance to leave home, attend school, or go on outings;
Frequent seeking of reassurance regarding safety of self or loved ones;
Crying, 'clingy' behavior, or tantrums in anticipation of separation;
Reluctance to be alone, especially at night; and/or
Frequent nightmares about harm and danger.
Fortunately, there are things you can do to help your child overcome separation anxiety. For example, you can:
Acknowledge your child's anxiety by saying something like "I can see that you're upset/worried about…"
Remain calm during common separations such as when dropping your child off at school;
Make goodbyes short and sweet, for example "Goodbye darling, have a great day at school and I'll see you this afternoon";
Limit reassurance to one or two times;
Allow child to take loved objects for comfort for example their favourite toy; and
Be as consistent as possible with separation routines.
Imagine how much easier life would be if your child no longer had separation anxiety!
Our trained Clinical Psychologists would love to work with you and your child to help conquer their anxiety. If this resonates with you don't hesitate to contact us.
Make an enquiry or book an appointment