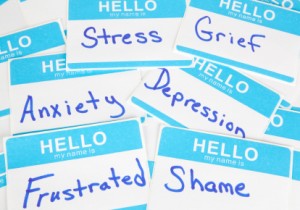 Every once in awhile we find ourselves overwhelmed by challenging aspects of our day to day lives. And there is no shame in admitting that we may need help to sort through our problems.
As a Clinical Psychologist, I can't stress enough the benefits you will gain by seeking professional support from someone who has specialised training in mental health and well being. You cannot put a price on what a refreshing and literally life changing journey it can be.
Listed below are several advantages of enlisting the help of a Clinical Psychologist.
1. Getting through a crisis
So often people don't seek help until they feel completely overwhelmed by what's happening in their lives. During the first session, many people say "It's taken me a long time to do this". Experiencing a crisis can be a great catalyst for using therapy to overcome a very difficult situation much more quickly. It can also teach you new skills that will assist in handling future crises.
2. Treating a diagnosed problem
You wouldn't try and treat your own Diabetes without seeing a doctor would you? If you have a psychological disorder such as Depression or Anxiety, making sure you get the right help from a trained Clinical Psychologist means you will learn how to manage or overcome your problem using evidence based therapy.
3. Change something
One of the biggest misconceptions is that you need to hit rock bottom in order to get help. Time and time again I hear my clients say "I really shouldn't be here, my problems aren't that bad". Early intervention is paramount to acquiring the skills you will need to utilise when a crisis threatens to overwhelm you in the future. This will enable you to think more clearly when the time comes. So come along to therapy when you have ANYTHING in your life you want to change.
4. Self-care
Checking in regularly with a therapist can be the same as visiting your GP for a check up, or having a monthly massage. We all know that prevention is better than cure, and psychological treatment is no different. Regular visits can ensure you head off problems before they arise, and change things before they reach breaking point. Relationships are a great example – why wait till you are about to break up before you deal with your problems, or learn better ways to look after each other?
If you have already taken yourself to therapy, good on you! That is something to be proud of. If you haven't or you are not sure whether it will help, try it out and remind yourself you have nothing to lose, and everything to gain. A couple of visits is all you may need to sharpen your focus on an issue that has become blurred under the hustle and bustle of everyday life.
Try not to let the stigma of what it means to seek psychological treatment stop you from getting help. It's your life and no-one else's, and it's up to you to get the most out of it. There is no need to wait until you reach breaking point.
Help is only a phone call away, so do yourself a favour!
I am based in Miranda, southern Sydney and you can call me to discuss your needs.
If I am too far away from you then check out the Australian Clinical Psychology Association website to find a professional near you.